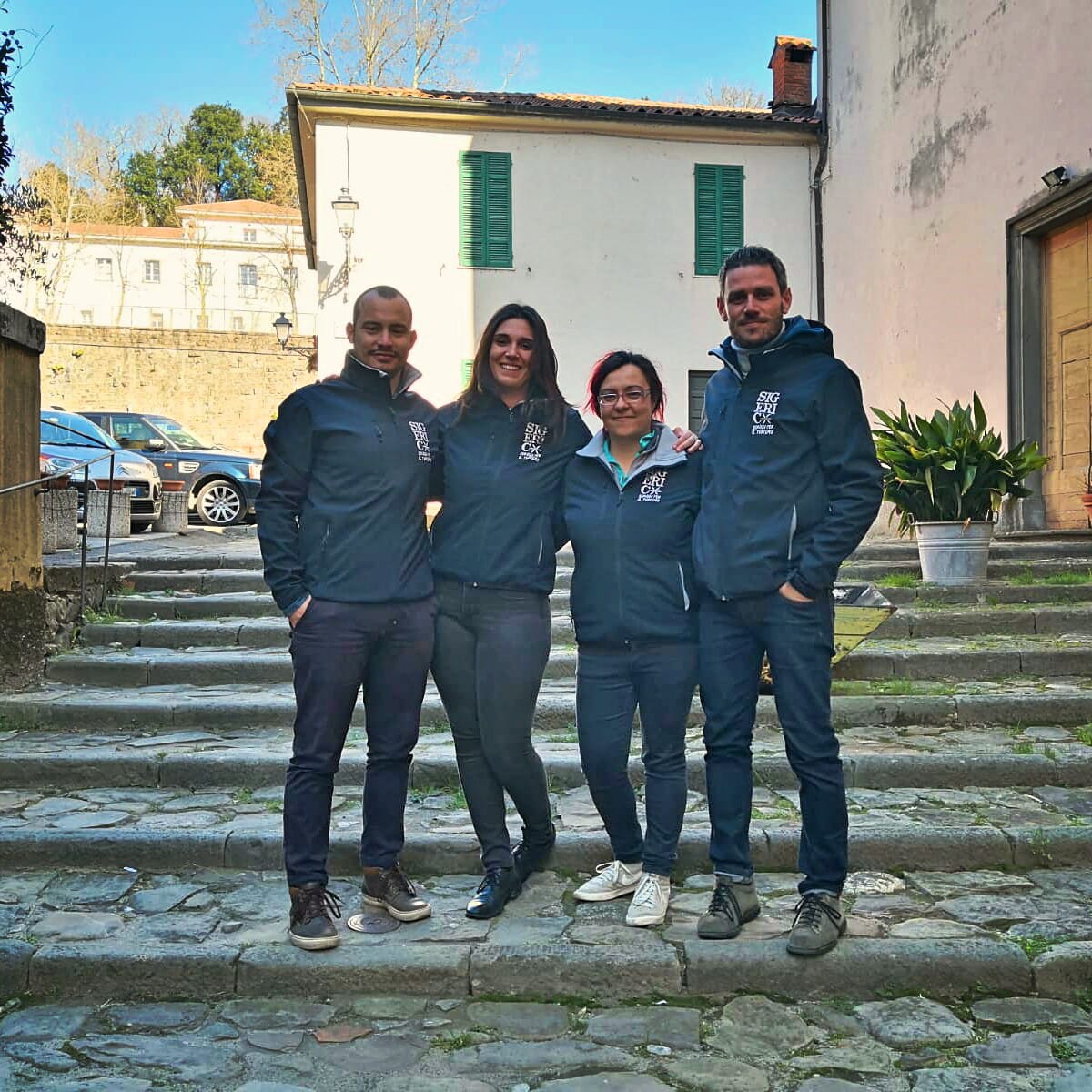 parmaturismo.it is the result of knowledge, friendship and work of a group of tour and nature guides who decided to join their forces and skills to create a new reference point for quality itineraries and guided tours in the province of Parma.
A new website designed and developed by Sigeric – Servizi Per Il Turismo, thanks to the collaboration of various partners for many years engaged in the territory in the touristic and cultural sector.
Our project starts in the year in which Parma becomes the Italian Capital of Culture, to tell and enhance an enormous artistic, architectural, historical, environmental and gastronomic heritage through itineraries, thematic visits, educational activities, walking and cycling tours, thematic tastings and private tours.
Our tours are the best way to discover the culture and the thousand-year old history of a little capital such as Parma, to admire the beauty of landscapes and nature in the Tuscan-Emilian Apennine and to taste the delicacies of a unique gastronomic tradition in the world.
Our proposals are dedicated to groups, schools, private costumers, but also to specialized tour operators and travel agencies.
Sigeric – Servizi per il turismo
The Sigeric cooperative was born in 2015 in Lunigiana, in the northern part of  Tuscany by a group of passionate tour and nature guides determined to transform the passion for the own land in a job but especially in an innovative tourism project.
Currently Sigeric operates successfully in Tuscany, Liguria and Emilia Romagna offering cultural visits, outdoor activities, e-bike tours, guided tastings and many other activities.
To know more: www.sigeric.it
Sigeric, pilgrim on the Via Francigena, over a thousand years ago, is one of the oldest travellers of whom we have historical news in our territory.
We chose his name as a symbol of our adventure and of the journey we are covering together.